Veeam, hotadd backup of VM with many disks
I recently had to configure a Veeam backup job for a virtual SQL server with 20 disks.
The job failed with an error that there was not enough SCSI Controllers configured on the backup Proxy, that I used for the hotadd backup.
So I add 3 extra controllers to the backup proxy, in the vSphere Web Client.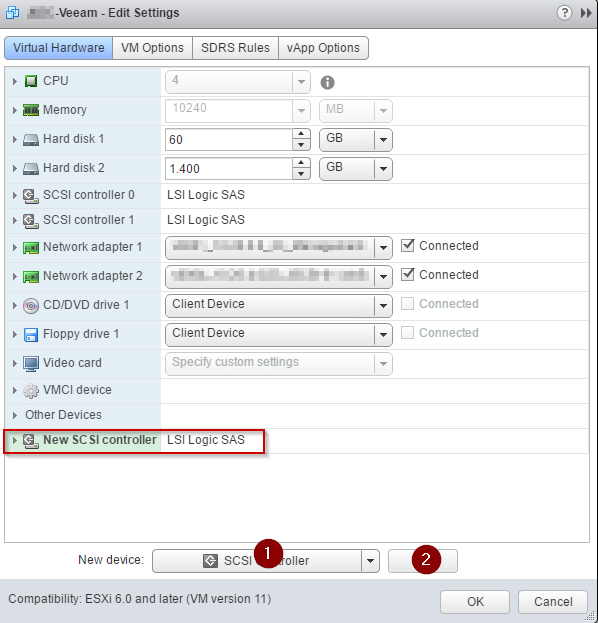 The job still failed, this time with another error. What I was seeing in the vSphere client was when the job came to disk adding disks to the second controller, it got added, and after a minuet or so it removed it again, and the added it again, it did this four or five time, before the job failed.
The solution was to only add 1 extra controller, and it worked fine.
I have not testet it with 2 extra controllers.
Update:
I have tested with 9.5 update 2 and it is now working, I have not test the version between then and now, so it probably it also works in some earlier versions. The original test was with version 8.0 GA or Update 1 i think. Thanks Markus for the comment. 🙂