vSphere Web Client Short cuts
Today I was looking thru som Tweets and so one about a short cut in the vSphere Web Client and wanted to summaries some of the things i found over time:
This Screenshot is from a Article by William Lam.
Keyboard Combination
Action

Ctrl+Alt+s

Quick Search

Ctrl+Alt+Home OR




Ctrl+Alt+1

Home Screen

Ctrl+Alt+2

Virtual Infrastructure Inventory

Ctrl+Alt+3

Hosts and Clusters Inventory

Ctrl+Alt+4

VMs and Templates Inventory

Ctrl+Alt+5

Datastores and Datastore Clusters Inventory

Ctrl+Alt+6

Networking Inventory
You can read the whole article here: http://www.virtuallyghetto.com/2013/07/handy-keyboard-shortcuts-for-vsphere.html
Jad El-Zein Tweeted today about how to shedule task.
Just hold CRTL down in a Sub Menu to schedule a task: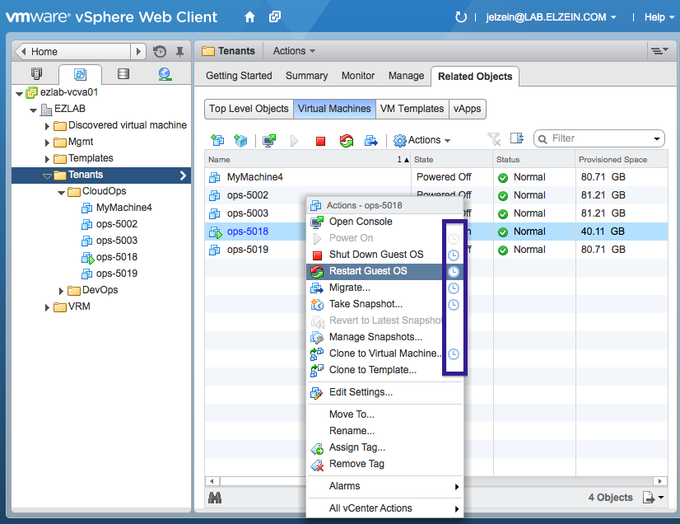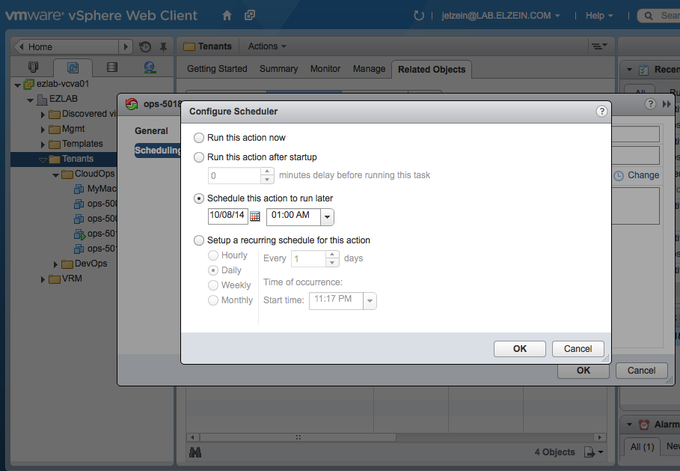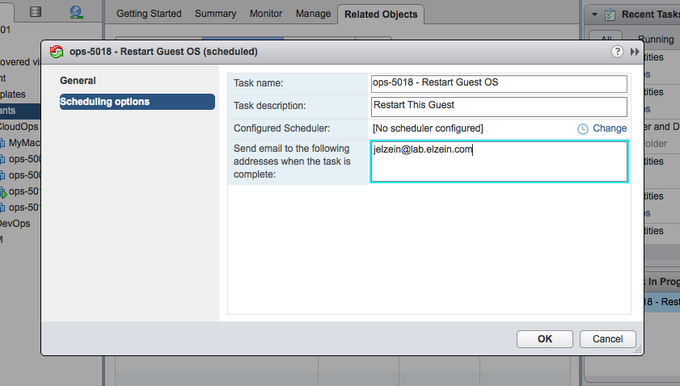 Link to the tweet: https://twitter.com/virtualjad/status/519859853557526528/photo/1
Thanks to William Lam and Jad El-Zein.