vSAN and HBA Driver support
Be aware of using the correct SCSI/SATA driver for vSAN supported controllers.
In the vSAN health check you may see something like this: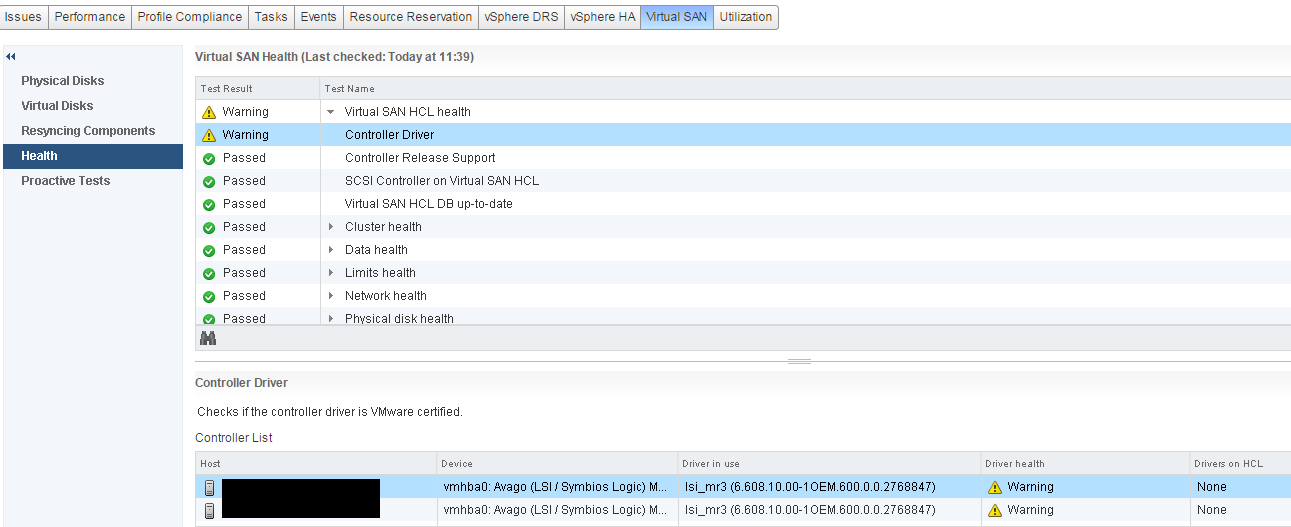 After checking the Compability list, I found that this controller supported the megaraid_sas.
The megaraid_sas is what's referred to as legacy driver, so you have do disable the native driver. See the KB for instruction: http://kb.vmware.com/selfservice/microsites/search.do?language=en_US&cmd=displayKC&externalId=2044993
Note:
The vSAN IO  Controller guide can be a little difficult to find, so here is a link to it: http://www.vmware.com/resources/compatibility/search.php?deviceCategory=vsanio&productid=38642&deviceCategory=vsanio&details=1&vsan_type=vsanio
Thanks to my Colleague Anders Jacobsen for helping finding this information.