VMware vRealize 7.5 Software agent update problem
I was doing an upgrade of a VMware vRealize 7.4 -> 7.5 and also 7.5 -> 7.6 in my lab.
After the upgrade i wanted to upgrade the software agent in the VM's, but i failed with multiple errors.
The first one was in the VAMI, that came with an error that i should check if I was a member of the Software Architect role, and check the license key, and that i could not find the "Software.LinuxAgentUpdate75".
I check the role and license key and both was okay, the last was, is a "Software Components" under the "Design" tab.
i tried to manual to create this 2 Software components, for Linux and Windows, but it did still not show any bundles to upgrade.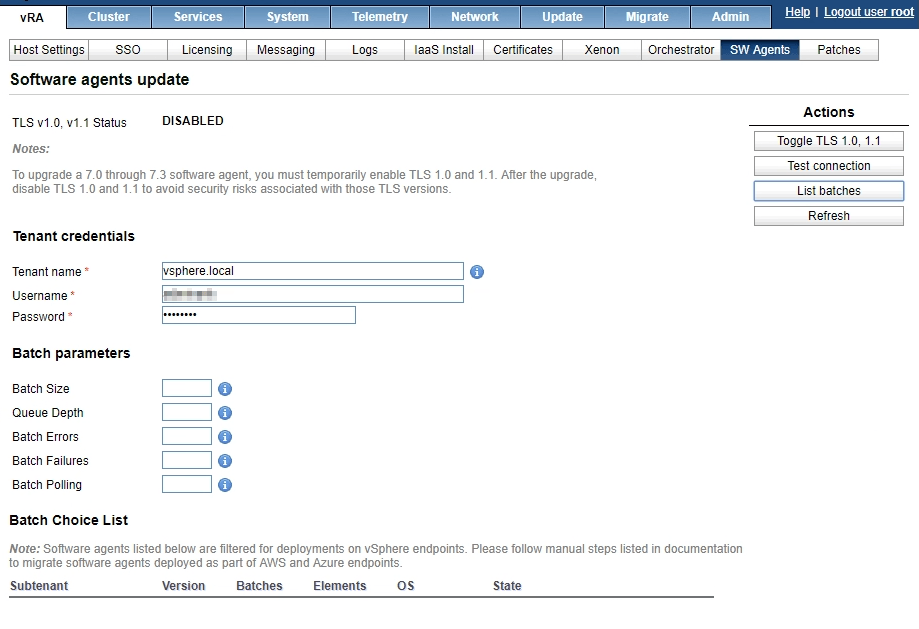 After some troubleshooting i found that the problem came, because the Appliance has been upgraded before, and when you starts it the first time for each tenant it creates a folder for that version, so the folder already existed with information on how to update.
The solution is to rename/delete the folder: /var/cache/vcac/agentupdate/<tentant name>
After this i renamed/deleted, and you run the "List Batches", the 2 Software components got created and, now I have a list of batches.