VMware Horizon View agent "Configuration Error"
I have just upgraded my Windows 10 VDI machine to the latest 2004 version, I out Lab at work. After the upgrade had to do an uninstall of the Horizon View agent since I had some problems with it afterward.
In the Horizon View admin GUI, it was standing with "Waiting for other agents to start" or something like that, and after avail it just said "configuration error". I did som searching, but i did not find anything about this error, so it was time for some hardcore troubleshooting.
So first I looked at the logs on the View Connection Server logs, but everything looked normal.
The I looked at the logs on the VDI machine, and found this:
[wsnm_desktop] Failed to open Session Monitor, status unexpected, error=2. Windows Session Tracker watcher will retry in 10 seconds
This was i both the "log-yyyy-mm-dd.txt" file and the "debug–yyyy-mm-dd.txt" that's in the "C:\ProgramData\VMware\VDM\logs" directory.
I had to find out what this monitor was, and after som searching, I found that it's in the "device manager" as a "System device".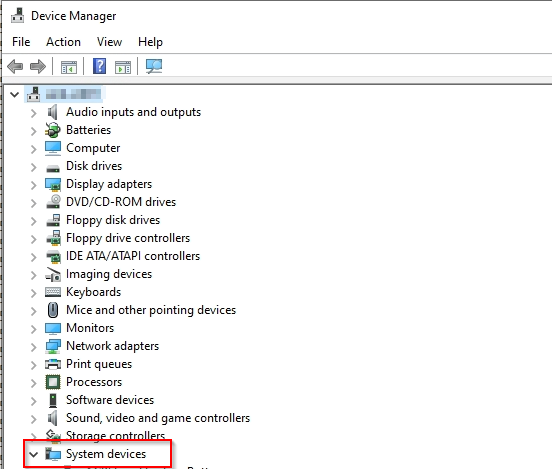 And it's this device.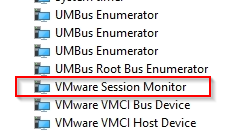 The wired thing was that there was 2 of the and one of them had a failures.
After stopping af restarting this one at a time, and only had one running, I found that this fixed the problem.
The solution I used was to uninstall the agent agent, check the device manager afterward, and found that der only was one back, And i just "uninstalled" this. After a reboot I reinstalled the Horizon View Agent, and everything was back to normal.