Veeam B&R Update 2 install failure
I was updating a Veeam Backup and Replication 9.0 with Update 2.
After the update the Veeam Backup service and Enterprise service was not starting, Gustev from Veeam wrote about this in his weekly "The Word From Gostev" in the weekly newsletter, that this was a know issue. The database user did not have the required minimum permissions to the database, which i required for updating/altering the database, during first start of the service, also mentioned in the release notes. He also mentioned that in some case membership of the SYSADMIN role was required.
We checked the permissions and the database user was DB-OWNER on the database, so we temporarily made it SQL server SYSADMIN, and the services started, and made the changes to the databases.
Afterward we removed the database user from SYSADMIN rote, so it only is DB-OWNER on the databases.
Update:
Afterward I check the Veeam Backup Enterprise Manager, and it stopped collecting data from the Backup server with an error like this.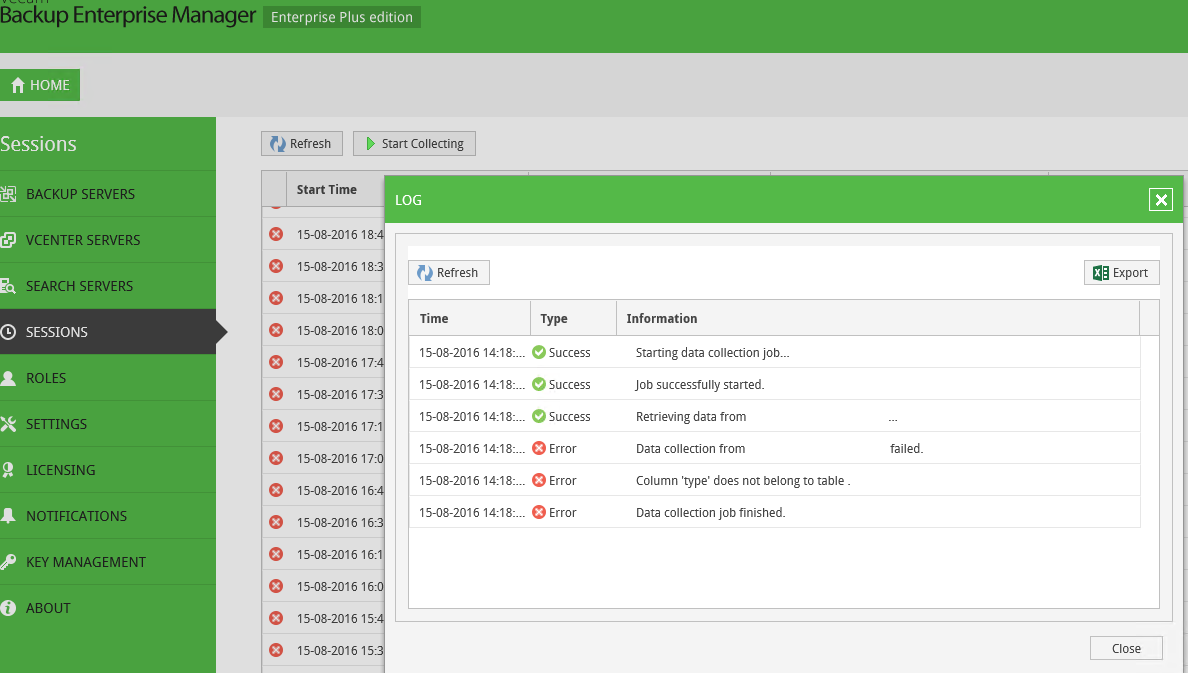 The solution was to remove the backup server and add it again to the Enterprise server.
Update:
The Release notes has been updated with information about SQL permissions: https://www.veeam.com/kb2147