Veeam Backup Job twice a day, not at 12 AM and 12 PM
I had a customer that want's to run a backup twice a day, but if you choose to do it Periodically every 12 Hours, like this.

But this vil make the job run at 12 AM and 12 PM, you can set an offset for up to 59 Minutes.
My customer want's to run the job at 5 AM nad 5 PM, so I changed the settings to run every Hour.

Then i used the "Schedule…" to disable all other Hours the 5 AM and 5 PM.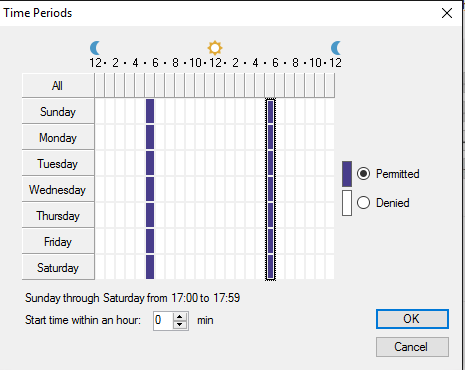 And now it runs twice a day at 5 AM an 5 PM.
Notes:
This will not make the job halt after one Hour.