Veeam Backup job indexing/Application Aware on only one VM out of many
If you have made a Veeam Backup job that contains many VM's and only want's to index one of the VM's (this can alo be used on Application Aware, not in the example, but the principal is the same.)
Here is the folder that I want to make a job for, but only wants to index the "test3" VM.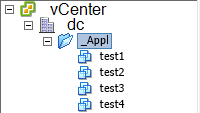 I have here created a job that takes a backup of the VM Folder _Appl.

In the "Guest Processing" I have enabled guest file system indexing.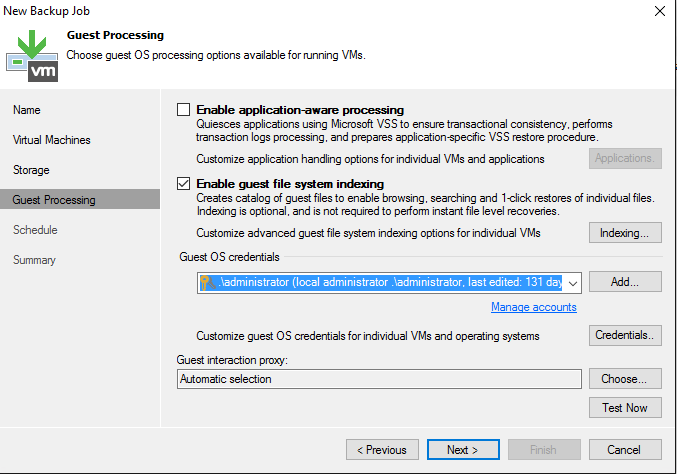 Under indexing the settings looks like this.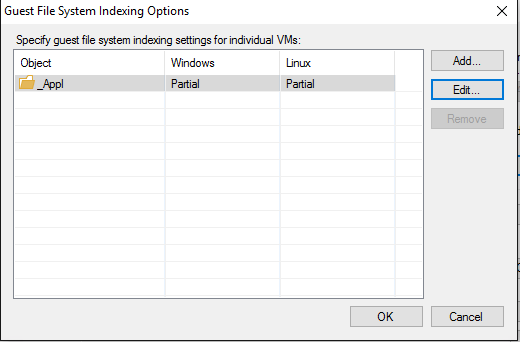 By using the "Edit…" is disable indexing on the VM Folder "_Appl".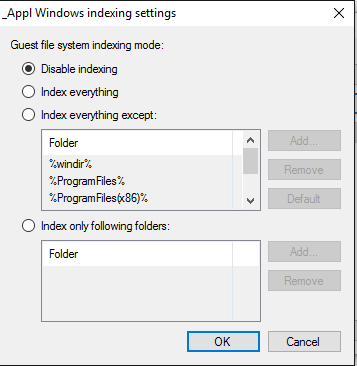 the I "add…" the VM i want to index and the result looks like this. It could also be a folder or other object.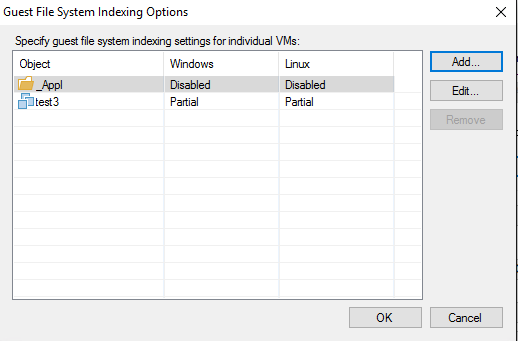 After this the job will only index the "test3" VM.